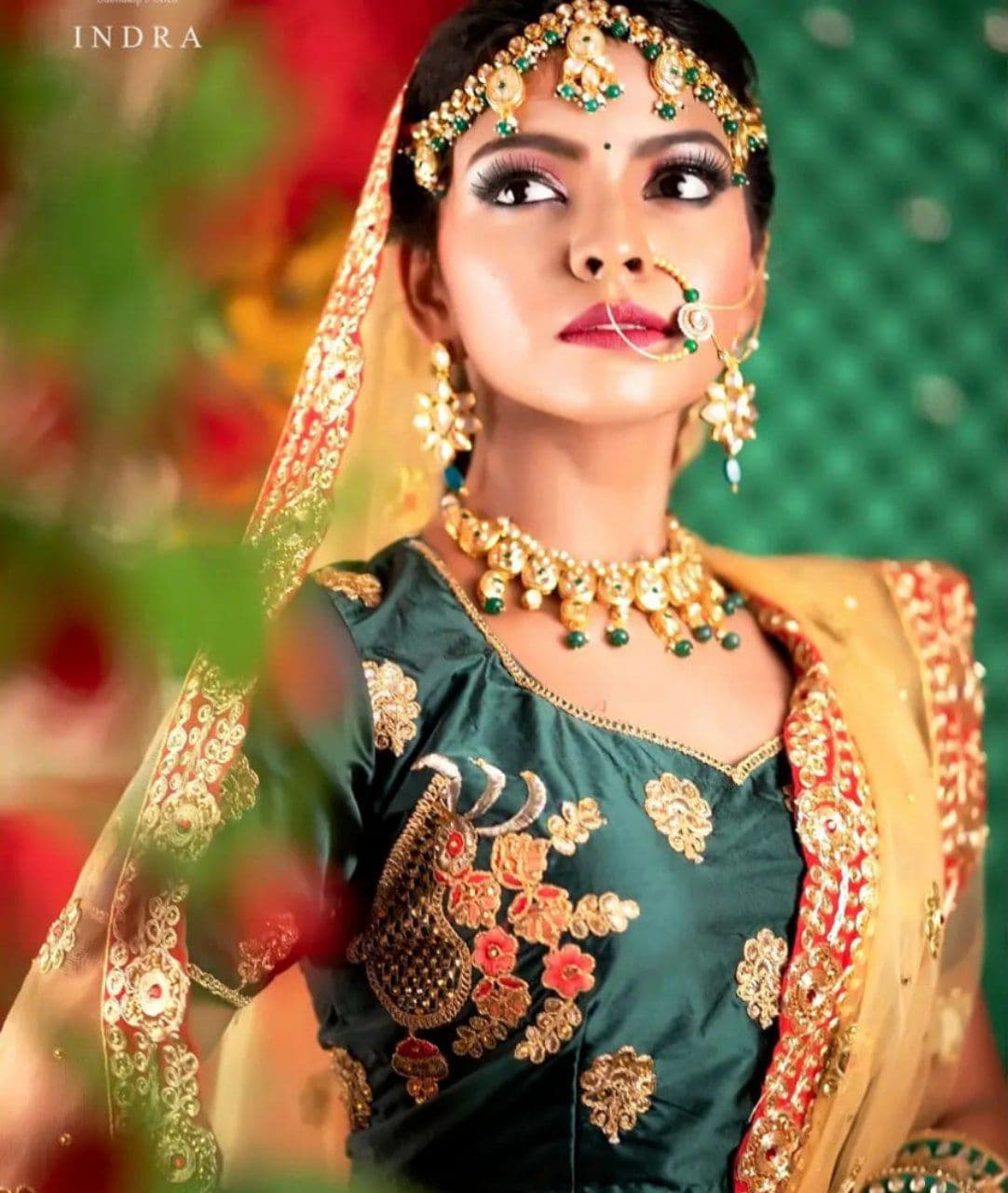 Looking for the Best Bridal Makeup in Raipur?
Getting tangled up in a cuff, looking for Bridal Makeup in Raipur? Every bride wants to look the best on her special day. With multiple cameras facing the bride from every angle, her beauty game has to be on point. Apart from choosing the best makeup artist for your wedding, it is also important to learn which bridal looks are currently trending, keeping up with the current beauty trends may be difficult, particularly when it comes to wedding appearances. We're not surprised by the fantastic things we've seen trending in the wedding year, given what a rollercoaster 2021 has been.
Brides in 2021 have wowed us with their exquisite makeup looks, whether it's high-octane glamour or more subtle, natural looks, and it's all thanks to their brilliant MUAs who have executed every look with such finesse. And, similar to our projected trends, 2021 has provided us with some of the best cosmetics trends for the forthcoming wedding season.
We've seen it all, from brides who want to go all out to those who prefer to keep things simple and natural.
Here are some of the most popular bridal makeup looks we've seen this year.
1. Best Bridal Golden Makeup in Raipur
Because of how majestic this shade of makeup looks on a bride, golden bridal makeup is one of the most preferred choices for night Pheras. This shade of makeup will look stunning on you no matter what color lehenga you choose for the big day. You're ready to go with a pink undertone and pink lips!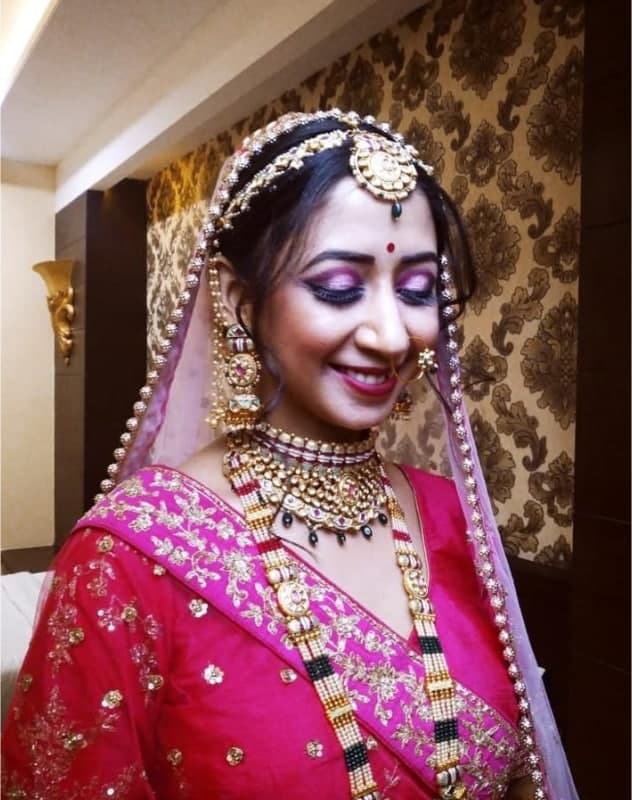 2. Rose Gold Bridal Makeup in Raipur
If you're wearing a light-colored gown or a saree, rose gold is a beautiful color to use for your bridal makeup. This Nidra Salon Artistry cosmetics shade will enhance your features so beautifully that you'll look sophisticated and stunning even in a pastel-colored dress with the best bridal makeup in Raipur.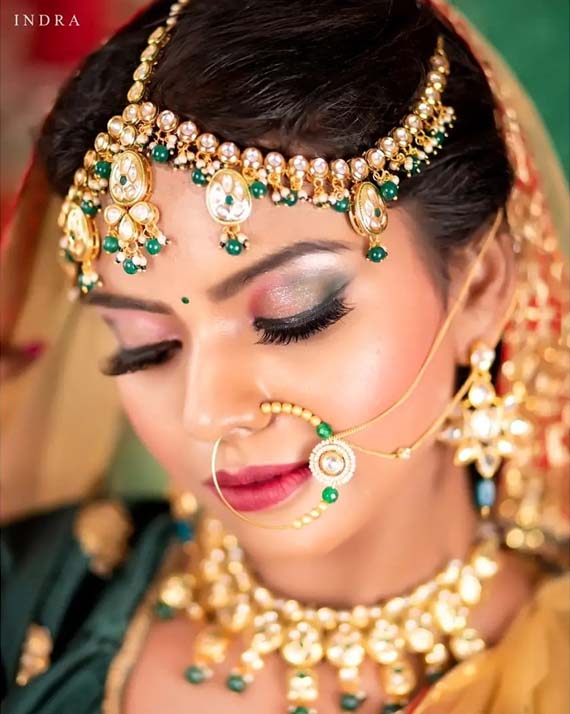 3. Dusky Bronze Eyes with Soft Detailing
If you're wearing vivid hues like maroon, blue, or even green, we recommend a dusky bronze eye with a simple soft makeup detailing, as this genuine bride did. We guarantee that everyone will adore your Bridal makeup look.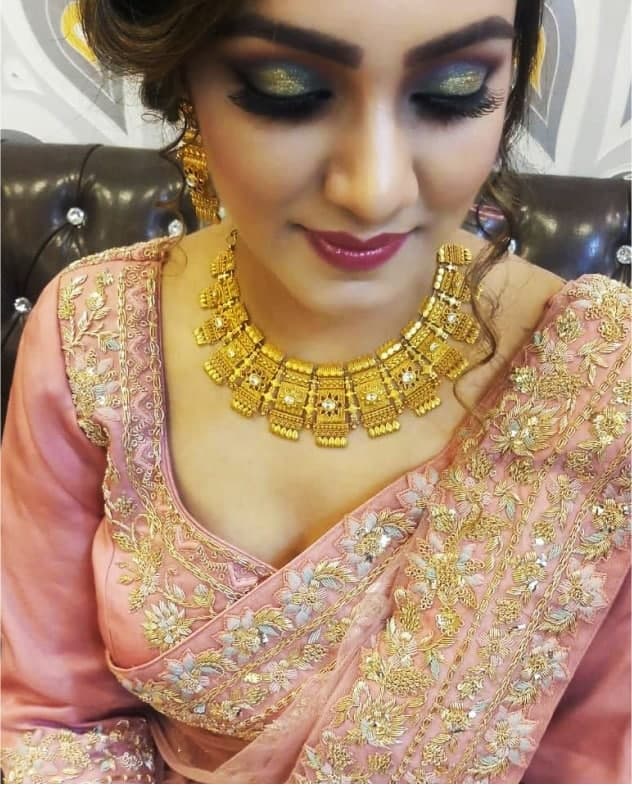 4. Silver With A Red Undertone Bridal makeup in Raipur
On your big day, go with silver with a red undertone for a very unusual wedding makeup look, as this genuine bride did. We adore makeup artists of Nidra Salon Artistry who did makeup showing strong eyes, and we believe this is a perfect makeup choice for brides who want to wear a white or silver bridal gown on their big day.
5. Soft Glam Gold Best Bridal Makeup in Raipur
One of the best things about soft glam gold makeup is how flexible it is. It goes with almost every piece of clothing. The bride's makeup appears natural while still making her look like a million bucks in this soft glam look by Nidra Salon Artistry.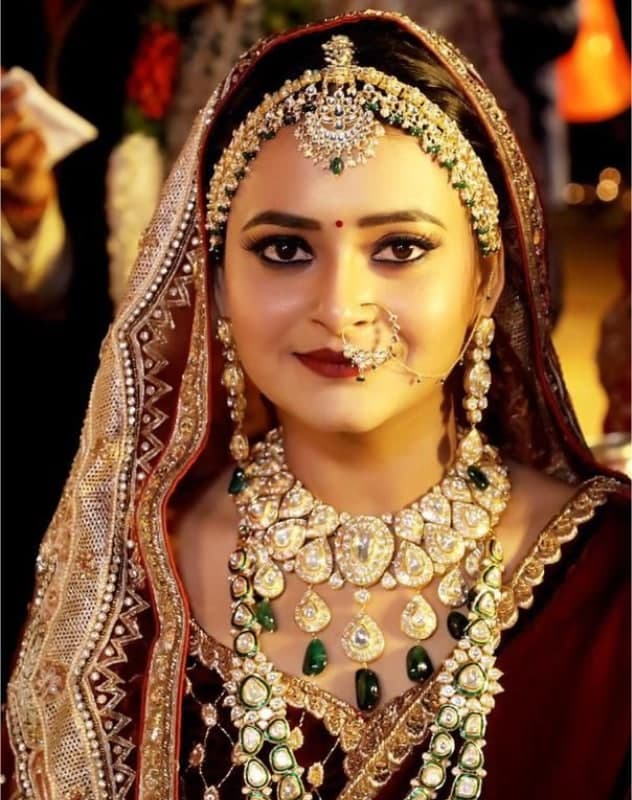 6. Bold Eyes & a Subtle Face Bridal Makeup
Ladies, if you want to make a statement with your night wedding appearance, we recommend going with shimmering eyes and a modest face. We adore how stunning this bride is because she chose a contrasting hue for her eyes and kept her face simple.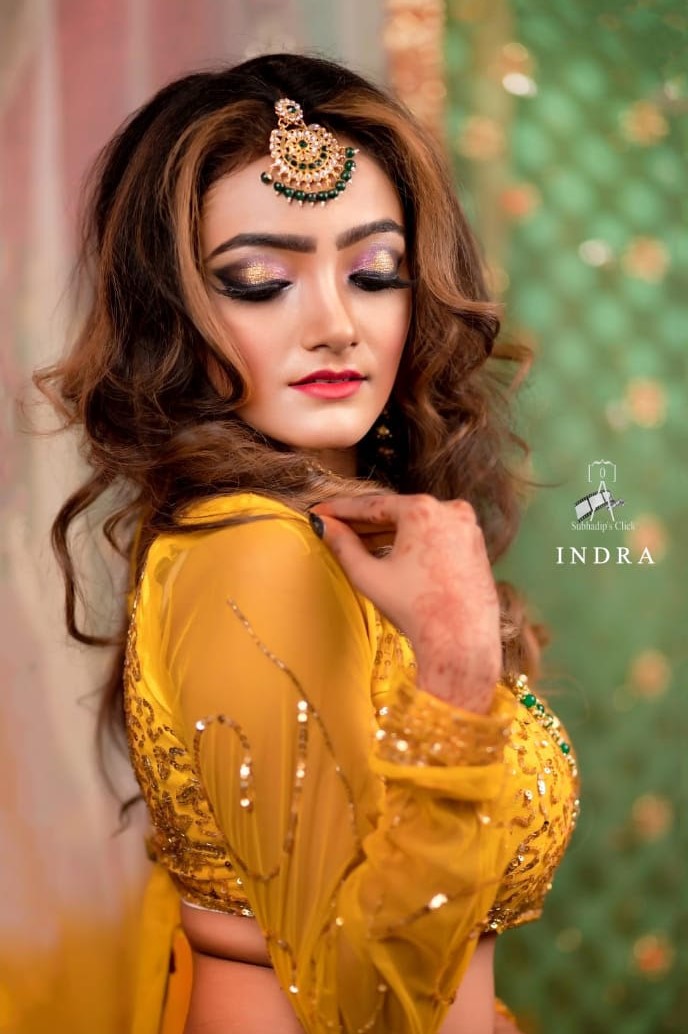 7. A Light Toned Glam Bridal Makeup in Raipur
If you don't want a lot of dark shades on your face, opt for a light-toned glam Bridal makeup look. We think our Nidra Salon Artistry's light pink cosmetics look is perfect for any aspiring bride who wants to dress up for her big day without going overboard.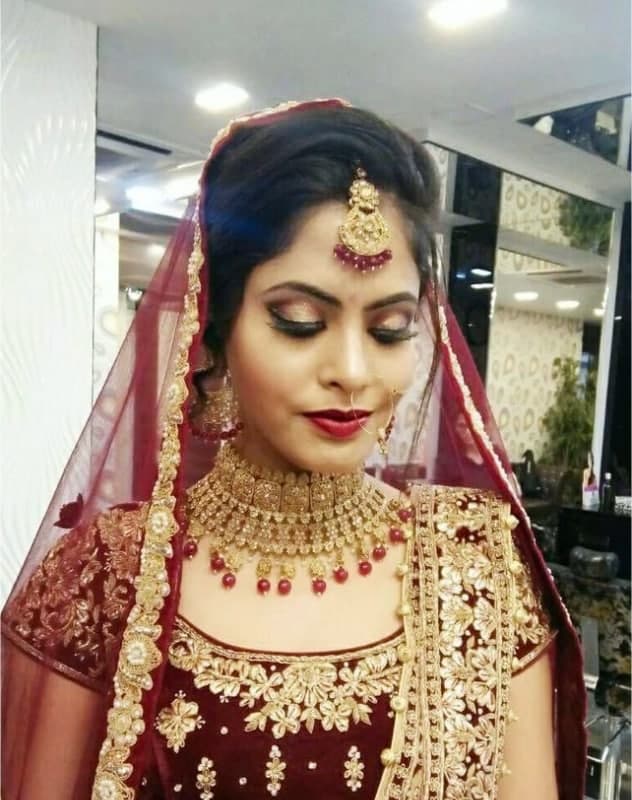 8. Nude Bridal Makeup For The Subtle Brides in Raipur
Nude Bridal makeup is always in style, and this look is perfect for all the modest brides out there. So, if you don't like makeup or prefer a natural look, we recommend Nidra Salon Artistry's style in Raipur is perfect for both night and day weddings!
Though we predicted the comeback of various bridal beauty trends at the start of 2021, we're glad to see the ones listed above remain around and shine out. However, 2021 is only a few months away, and something fresh and trendy could crop out at any moment! So keep your eyes peeled for more stunning bridal makeup trends and inspiration from Nidra Salon, Makeup & Spa in Raipur, Chhattisgarh! So, ladies, which of these bridal makeup looks is your favorite? Tell us about it on our website!