Get the Ultimate Skin Care you Deserve
When you look beautiful, you feel more confident. A variety of skin treatments awaits you at Nidra. Our parlour is maintained with state of the art facilities & methodologies that will make your skin glow, healthy and fresh.
Our Salon offers the best facial in Raipur City including anti-aging therapy, aroma massage, bleach, acne treatment etc . Many of our loyal clients rely on our exquisite treatments to keep their skin healthy, vibrant and beautiful. We also offer Remy Laure facials which is a popular luxury brand from France.
Every customer receives the very best in skin care through personal attention from our experienced and highly trained estheticians. Our estheticians will analyse your skin and suggest you the best treatment for your skin type. Their expertise in skin care is reflected in the happy customers leaving our salon with exceptionally improved skin.
Offers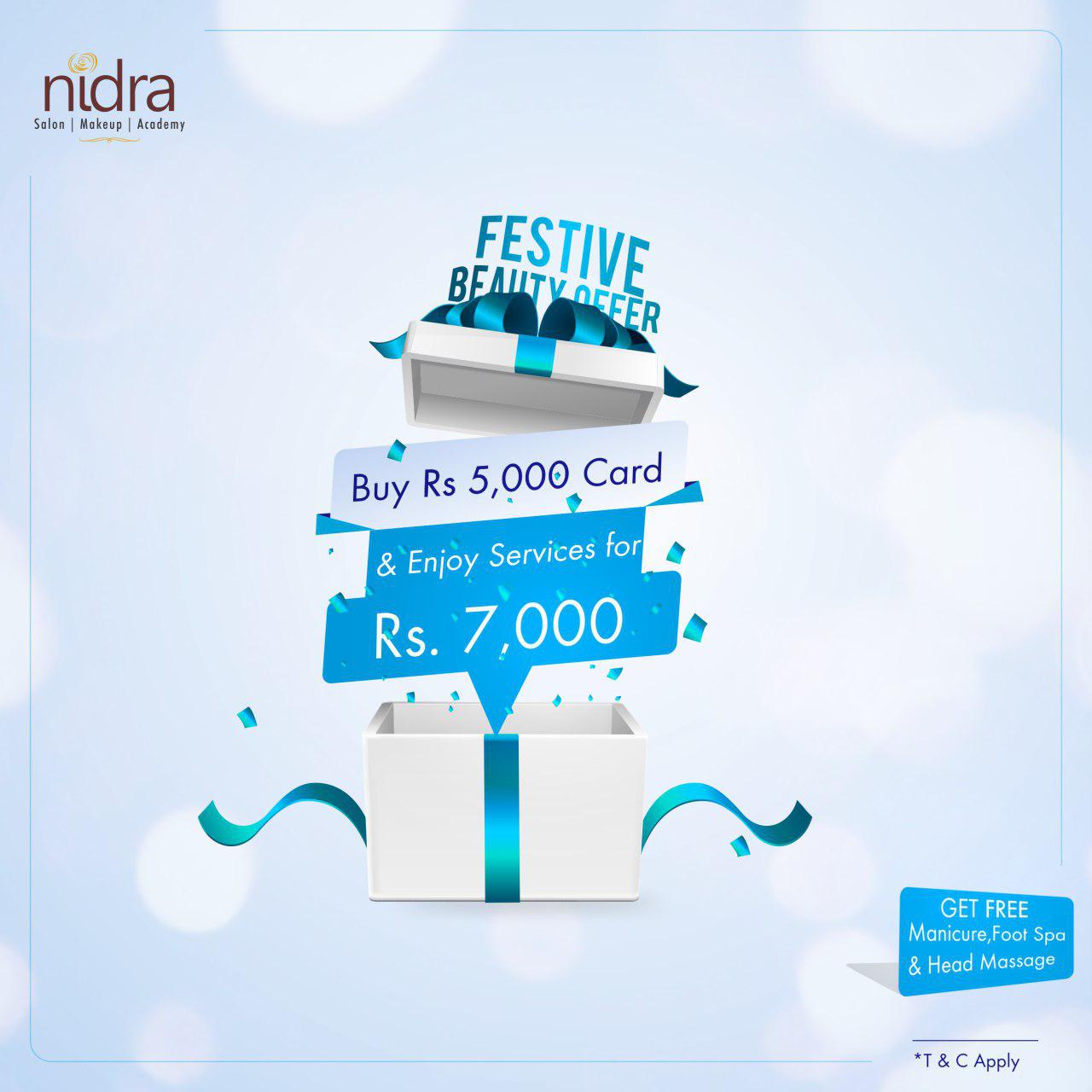 Our Festive Offers