Spa
Step inside our ever so inviting Spa. The services at Nidra are devoted to the serenity of your body and soul. It is a great way to relax, de-stress and takes time off from your busy routine and breathe.
A wide range of therapeutic body care treatments and an invigorating exercise facility will elate your senses, and awaken your spirit. You can be rest assured that you will be looked after by expert therapeutics. They are well versed with the wisdom, authenticity and intricacies of Spa treatments.
Some of the spa treatments are Thai massage, Aromatherapy, Body scrubs and wraps, Foot reflexology and Balinese. The aura, ambience and your overall experience will be memorable for sure.
Offers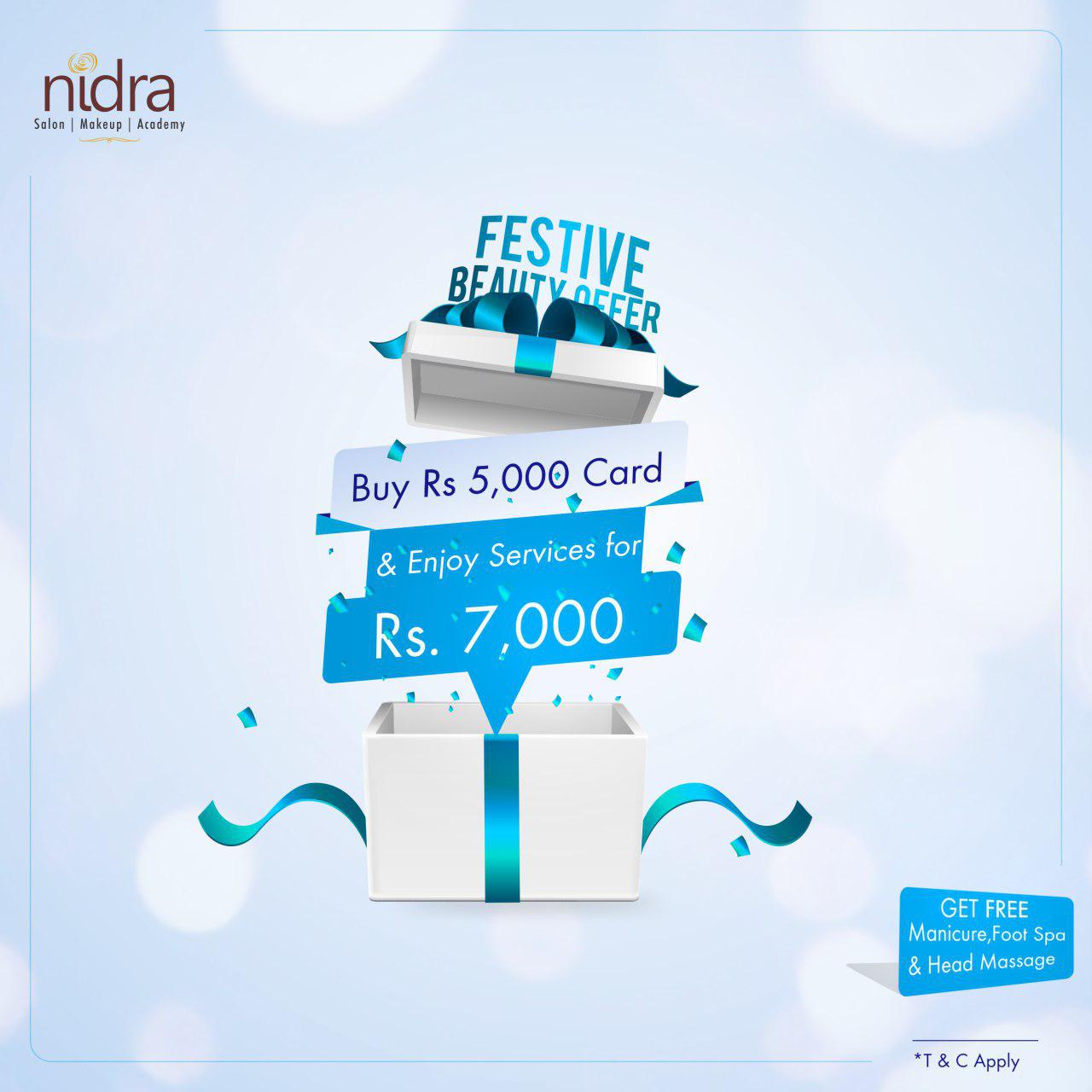 Our Festive Offers