Nourish, Renew & Rejuvenate your Salon Experience with us
An exclusive place to relax, rejuvenate and feel more beautiful about you. Nidra is a one-of-its-kind Spa for all your beauty needs, located in Raipur. With a huge setup, the Spa is spread over 4000 square feet area, comprising of various services including beauty parlor, hair care, body care, nail spa, pedicure, manicure, bridal makeup, body spa, facial treatments and much more . Mrs. Neha Khemka and Mrs. Deepa Khemka, co-founders of Nidra, are passionate towards helping people achieve their dream look and feel happy about themselves. We at Nidra believe in providing you a salon experience like none other which makes our clients feel beautiful inside and look gorgeous to the world.
ABOUT FOUNDER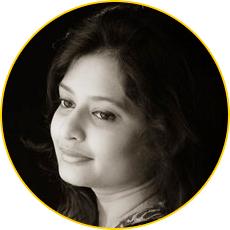 Neha Khemka
Founder
Neha Khemka is a woman with many attributes, a mother of a cute little princess and a founder of two outperforming organizations in Raipur. She has graduated from Pune and holds a diploma in Spa & Fitness Management from San Diego, USA.
She believes in being a student and learning readily to keep growing in all aspects of life. She has an experience of 15 years in Spa & Fitness industry. She is passionate about bringing out the most beautiful version of a woman and she feels that looking gorgeous is the right of every woman and each woman should stand out from the crowd.
"The sense that you are a gem in the crown empowers you, gives you confidence to put forward your views and make you feel special".
She also has a passion to travel across the globe and bring in the best products, techniques and equipments available to provide excellent beauty & spa services.